The shortest day of the year. The thought fills one with dread as it approaches and hope on the day. After the Winter Solstice the hours of daily sunlight slowly lengthen inspiring a flurry of garden planning and celebrations.
There are 3 elements to a wonderful solstice celebration Giving Thanks, Giving Back and Reflection.
Giving Thanks 
Give thanks to nature for all that has been provided to you. Its easy to take for granted everything this lovely planet provides for us each day.
My favorite way to give thanks is to make gifts to give to the wild birds that visit our back yard. In cool weather suet based treats are always a favorite. However in mild climates suet treats can get too soft to hold their form and can make a mess. That's when I break out the bird's favorite treats. 
When I had a small flock of backyard hens I stumbled on dried mealworms and solider fly larvae. Sounds gross. BUT the birds love them and this celebration is all about them. 
Wild birds also love these. The fat and protein is exactly what they need for the cool weather season. Toss in dried or fresh fruit and you will have a happy feathered party in your back yard!
 Giving Back
As an avid gardener giving back is one of my favorite activities. Sowing wildflower seeds is always an easy gift to nature. Winter is a perfect time of year to broadcast wildflower seeds. Spring will bring a beautiful mass of flowers and a  pollen and nectar feast for our pollinator friends.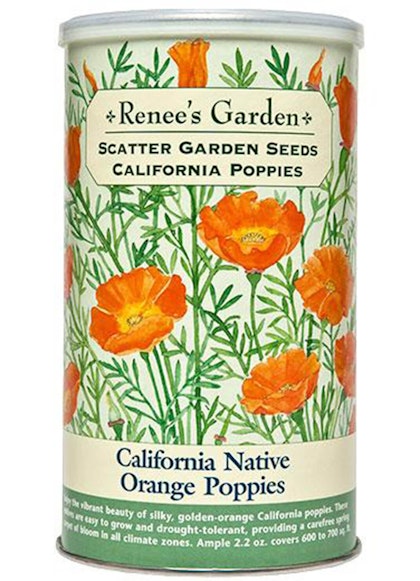 This year I also added a generous selection of milkweeds to our seedling trays. I had no idea there was such a variety of milkweeds available! Since I have never grown them before I decided to try a few varieties to see what would work in our area. Terroir Seeds drew me in with a glorious selection of seeds they complied with the  Arizona Milkweeds for Monarchs organization.
I purchased Arizona Milkweed, Horsetail Milkweed, Antelope/Spider Milkweed, Whorled Milkweed, Showy Milkweed, Broadleaf Milkweed, Swamp Milkweed, Common Milkweed, Butterfly Milkweed and Tropical Milkweed "Red Butter". After planting the seed trays I saw a recommendation to use seed trays that are at least 4 inches deep for milkweeds.
However the warm season is right around the corner here in Arizona. So I'll transplant the seedlings as soon as they germinate into deeper pots. Hopefully my babies will survive! A few Monarchs passed through my yard last year. I'm hoping my menagerie of milkweed plants will provide a suitable habitat for them in the future.
Visit our sister website Calendula's Garden dedicated to all things gardening to learn more about fun garden activities!
I often visit public gardens to find inspiration for future gardens. A trip to the Boyce Thompson Arboretum in early fall was an inspiration. Thousands of butterflies everywhere! Proving if we provide habitat nature will flourish. About 60 miles east of Phoenix, Arizona the Boyce Thompson Arboretum is an easy day trip to a plant lovers paradise.
It is Arizona's largest arboretum spanning 343 acres in the Sonoran Desert. Full of inspiration the Arboretum's collection includes desert plants from the United States, Mexico, Australia, Madagascar, India, China, Japan, Israel, South America, the Middle East, Africa, the Mediterranean, and the Arabian Peninsula.
My husband and I realized we could do much more in our yard and we love butterflies! It is a win win situation. Of course after witnessing this beautiful spectacle I wanted 20 Red Bird of Paradise plants for our yard! They get pretty large so we have settled on 3 for now. 
Reflection
Finding a quite place or moment to reflect on the current year and our intentions for the next can bring immense peace and joy. Cultivating a sense of mindfulness has been shown to improve mood, increase positive emotions, decrease anxiety, emotional reactivity and job burnout. 
A technique I use to ease into the moment is to notice my breath. Am I breathing fast and shallow while consumed with racing thoughts? Then I can make the choice to consciously slow and deepen my breath. Another method is to notice details.
This works particularly well on those days when I'm supposed to be outside enjoying myself only to realize I'm obsessing about work or family. I focus on something near by. A flower for instance. Then I note the color, count the petals and focus on appreciating its existence in that moment.
Bringing intention and mindfulness to the coming year can lay the foundation for a satisfying and wonderful existence in harmony with our natural world. 
In the evening light a candle to celebrate the return of light to our days.
CBH is reader-supported.
When you buy through links on our site, we may earn an affiliate commission. As an Amazon Associate, I earn from qualifying purchases. For more information, view our Disclaimer page.